Business Rewards Debit Card
Your CP Federal MasterMoney® debit card provides access to a giant, nationwide network of surcharge-free ATMs. Finding the nearest surcharge-free ATM is easy on the road.
But it gets even better. Because this debit card turns purchases you were going to make anyway into rewards. Just to be different, we're extending the same remarkable reward program available to individuals to our business accounts.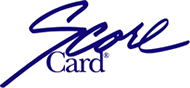 Summary

Free debit card with worldwide acceptance

Simplify expense tracking

Valuable ScoreCard® reward program

Earn 1 point for every $2 in signature-based purchases

Redeem points for merchandise, travel, experiences, and more

Make withdrawals at nearly a million ATMs worldwide

Includes CO-OP nationwide ATM network

Over 28,000 surcharge-free ATMs nationwide

Over 9,000 are deposit-taking ATMs

Convenient CO-OP ATMs at 5,500 7-Eleven locations

MasterCard SecureCode®

Register your MasterMoney Debit Card. Protect your card from unauthorized online purchases at participating merchant websites. It's simple to set up and free of charge!

Pen vs. PIN

Choose "credit" over "debit" when making purchases with your CP Federal debit card. The funds still come out of your account the same way. The funds are deducted directly from your checking account—no service fees, no finance charges.

It's easier because you don't have to remember your PIN number. But more importantly, it's better because you earn ScoreCard Rewards points when you choose "credit" instead of "debit"!

ATM Locator

It's easy to find the closest surcharge-free ATM no matter where you find yourself.

Online Locator

Search by zip code online to find the address, along with a map, to the nearest ATMs.

Text Message

Use your mobile phone to text your current location (address or zip code or intersection) to 692667 (MYCOOP). You'll receive a text message back that lists the surcharge-free ATMs near you.*

iPhone App

Download the free iPhone® app that displays a map and addresses of the nearest CO-OP ATMs to your location.

GPS Directions

Get turn-by-turn directions to any of CO-OP's surcharge-free ATMs from your GPS device. Simply download the database to your device, and you will never get lost looking for a CO-OP ATM.

*The service is free, but standard text massaging rates apply.