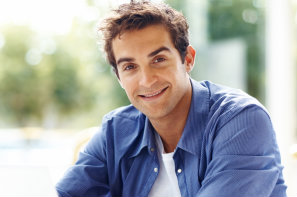 Financial Education
CP Federal Credit Union takes pride in providing financial education resources for members of all ages. Below are a few of the resources we provide to help make managing your financial matters a breeze.
We are pleased to announce the newest member benefit – Accel Members Financial Counseling.
As a valued member of CP Federal, we are committed to serving you. And as a benefit of your membership, we are providing you with free access to and financial education and counseling services.
We have teamed up with Accel, a financial counseling program. Through comprehensive education and exceptional service, this organization has been assisting individuals for more than 50 years.
Through our partnership with Accel, you will enjoy unlimited access to financial counselors without paying – it's free!
As a member of CP Federal, you can receive assistance with:
• Personal and family budgeting
• Understanding your personal credit report and how to improve your score
• Personal money management
• Debt repayment
• Avoiding bankruptcy, foreclosure, and repossession
Accel can give personalized answers to your individual needs. For issues ranging from a proactive savings plan to saving a home from foreclosure, advice is only a phone call away.
Accel counselors are available Monday through Thursday 8 a.m. to 12 a.m. (EST), Friday 8 a.m. to 7 p.m. and Saturday from 9 a.m. to 1 p.m. To use this new service, simply call 1-877-33ACCEL (332-2235) or visit them on the web at www.accelservices.org
Each month, most people spend 10 percent more money than they make. Now there is a smarter way to manage your money. BudgetSmart is an easy-to-use software tool designed to help you manage money more effectively.
Use BudgetSmart to:
• Determine how you want to spend your income
• Track how you are actually spending your income
• Learn how to adjust areas where you are overspending
• Determine how a major purchase or change in income would impact your budget
This free and completely anonymous service will help bring your debt into focus. After answering a few questions about your income and current debts, a simple financial analysis will provide a wealth of information—debt to income ratios, debt payment schedules, and suggested personal action strategies to help keep your finances moving forward.
CheckRight is a web-based checking account management education module designed to teach you how to manage a checking account. Use CheckRight if:
you are looking to open a checking account for the first time or

you have had difficulty handling an account in the past.
Among other things, CheckRight will help you learn how to:
open an account

write checks

make deposits

maintain a check register

reconcile an account

create a spending plan
CheckRight is a self-study program that allows you to learn at your own pace. Once you have read through the chapters, you will be directed to a quiz that will test your knowledge on checking accounts. You will be able to view the results and you have the option to send the results to the credit union via email.
A wealth of financial resource information on a wide range of topics, including paying for college, buying a car, qualifying for a loan, preparing taxes, and much more.
TransUnion
Curious about your credit rating? Purchase your 3-in-1 Credit Profile and get your information in seconds from all 3 national agencies from TransUnion.