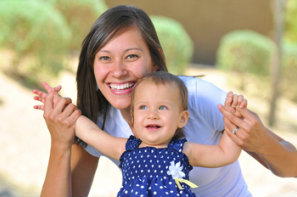 Member Discounts
Accel
As a valued member of CP Federal, we are committed to serving you. And as a benefit of your membership, we are providing you with free access to and financial education and counseling services.
We have teamed up with Accel, a financial counseling program. Through comprehensive education and exceptional service, this organization has been assisting individuals for more than 50 years.
Through our partnership with Accel, you will enjoy unlimited access to financial counselors without paying – it's free!
As a member of CP Federal, you can receive assistance with:
• Personal and family budgeting
• Understanding your personal credit report and how to improve your score
• Personal money management
• Debt repayment
• Avoiding bankruptcy, foreclosure, and repossession

Also, check out these great resources:
• Regain control of your finances
• Don't fear your credit report
• Concerned about your mortgage?
Accel can give personalized answers to your individual needs. For issues ranging from a proactive savings plan to saving a home from foreclosure, advice is only a phone call away.
Accel counselors are available Monday through Thursday 8 a.m. to 12 a.m. (EST), Friday 8 a.m. to 7 p.m. and Saturday from 9 a.m. to 1 p.m. To use this new service, simply call 1-877-33ACCEL (332-2235) or visit them on the web at www.accelservices.org
BudgetSmart
Each month, most people spend 10 percent more money than they make. Now there is a smarter way to manage your money. BudgetSmart is an easy-to-use software tool designed to help you manage money more effectively.
Use BudgetSmart to:
• Determine how you want to spend your income
• Track how you are actually spending your income
• Learn how to adjust areas where you are overspending
• Determine how a major purchase or change in income would impact your budget

AAA Discounts
As a member of a qualified group, you may be eligible for special Group-Discounted Auto Insurance through AAA. It's easy to find out how much you might save.
Click here for a free no obligation insurance quote.
Or for more information, call 888-203-2606, or contact your local AAA Agent.
Discount Drug Card
CP Federal Credit Union is proud to offer you and your family a free discount drug card. Receive savings up to 75% at over 50,000 pharmacies across the nation. Get your Free Prescription Drug Card.
Major Consumer Discounts
Enjoy up to thousands of dollars in savings. Go to www.LoveMyCreditUnion.org to explore exclusive discounts. Find savings on popular items, including
Chevy and GM vehicles

Dodge, Chrysler, Jeep vehicles

AutoNationDirect pre-owned vehicles

Sprint mobile services

Over 1,200 online retailers

Allied Movers

FTD Flowers

MEMBERS™ auto and home insurance

And more!
Marvin Okun Insurance Agency
Substantial group discounts on a wide range of insurance products for all CP Federal members who qualify. Contact Marvin Okun Agency for a free proposal at 517-796-2372 or 877-883-2372.
TurboTax
Enjoy discounts on TurboTax® software to gain your maximum tax refund.
Exclusive discounts for CP Federal Credit Union members:
3% off retail price of new boat sales

10% off retail price of accessories and parts

10% off cost of all repairs and services